The Delmarva peninsula, consisting of the three states Delaware, Maryland and Virginia, is famous for sandy beaches that stretches for miles and miles more. In the States, city with beaches often come equipped with boardwalks, kind of like a strip shopping mall along the beach for beach goers to buy some ridiculously priced food, drinks and souvenirs. I still don't understand why do people buy hoodies baring names of these coastal cities – how do you even stumbled upon them? It is also uncommon to see entertainments such as arcades, amusement rides and casinos.
Anyway, I'm not a beach person and I rarely walk on these boardwalks. I ran on some parts during the New Jersey marathon, but that's all the experience I have on them. As I was staying in Berlin over the weekend for the Dogfish Dash, I decided to swing by this boardwalk at night to have a look. There will be no crowd since summer has left us, it is night time by now, and there is coastal flood warning. No wonder Green Day didn't want to be woken up in September. I almost did not walk around because parking was hard to find and the radio was playing a live concert for global citizens in NYC. However, I need to fill my yearly quota of visiting a boardwalk (1/1).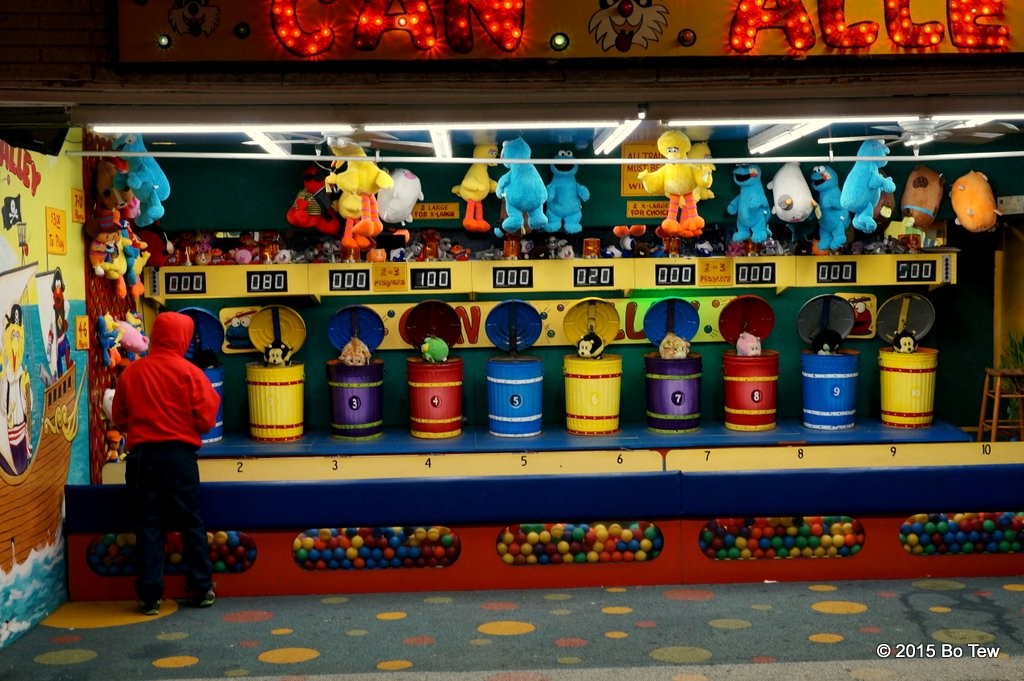 I wanted to try Thrasher's vinegar fries, but it was late and I am full after my dinner at the cool restaurant. The original looked a lot more humble compare to the flasher cousin at Rehoboth beach. They are famous for their fries and the only allowed condiments is vinegar. Don't look at me – I didn't invent then; then again, I love salt and vinegar chips, so they probably taste awesome. Next time, I guess!
Visited: September 26, 2015 at 8pm.