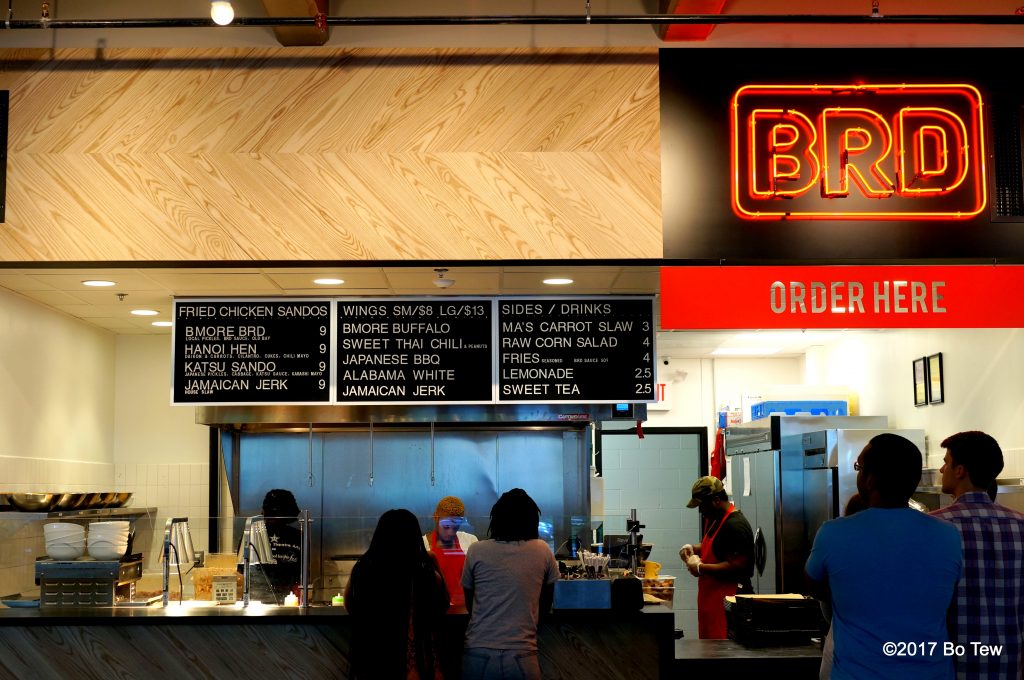 Instagram has changed the food scene in recent years. As much as we shouldn't be judging a book by its cover, we are doing exactly that to food. The best looking salad are getting more patrons than ones that taste much better. [Which makes absolutely no sense. Why do you want to eat pretty looking salad. It is salad. You should only eat salad because you have had too much meat, and you are in the immediate range of death by cardiovascular failure.] I think that because pretty images stir some instinctual emotional deep inside all of us , and just happened to become a form of advertisement – and we all know that propaganda and advertisement works wonder. This might not be related, but another recent trend among foodie is the spicy fried chicken sandwich. I have not been bothered to track down the history of the (spicy) fried chicken sandwich in the States, because there had been very few sandwiches that I thought were great. [the ones that comes to mind, (spicy and traditional) chicken sandwiches at Chick-fil-A, and the spicy chicken sliders at the local Delaware Ironhill brewery chain.] I ain't a hipster, and have been a fan of the spicy chicken sandwich for about a decade now. My story began at the McDonald's in Singapore, when they introduced the Mega McSpicy that long ago. That thing is still doped, and I get it every time I'm in Singapore. I have been spoil for too long.
Anyway, because of the spicy chicken sandwich and snap-worthy food photography, I chanced upon a top reddit post of an insane looking spicy chicken sandwich. The place that sells it, BRD @ R.House, happened to be a block away from Baltimore Museum of Arts, a place that I have been wanting to go for some time now. That's why I ended up at R.House. [I was supposed to go to the museum with someone, but was ghosted. I went by myself just to spite the person.] I would describe R. House as a food court, except that it was built from bottoms up, and all the restaurants in there are handpicked by the people behind R.House. In some way, it is a restaurant with a very vast and varied flavored menu. BRD, which I am pretty sure stands for bird, is one of the many restaurants in there. Besides the chicken sandwich stall, there are also a poke, taco and some other restaurants, on top of an ice-cream parlor from Philly and a coffee shop with Stumptown. My point is, R. House is a pretty fancy food court.
The main focus continues to be the spicy chicken sandwich. I arrive just before the Saturday dinner rush, but still had to wait more than 10 minutes for my food. From the looks of it, fries had only been recent addition to the menu, which is weird. BRD also carries wings, and I saw many people got that instead of the sandwiches. There are a few spices/rub choices for both the wings and sandwiches, but all in all, the menu is quite limited. I ordered the B'more BRD, which had pickles, BRD sauce (looked like thousand Island) and Old Bay (because Maryland). The only other one that looked appealing to me is the Japan-inspired Katsu Sando that comes with pickles, cabbage, katsu sauce (I think this is sweet BBQ) and karashi mayo. Hanoi Hen seemed pretty similar to a Vietnamese spring roll, and I really do not want to get my hands dirty with Jamiacan Jerk.
My first impression of the sandwich is that it is not as impressive as the one I saw on Reddit. The chicken sandwich still looks good, and beefier compare to the bare bone sandwiches from Chick-fil-A and Momofuku; but it somehow is dwarfed by the image that was burn into the back of my mind. Flavor profile wise, the thigh is very well seasoned and pretty spicy. The batter gives the thigh both crunch and structure , but did no help in terms of flavor. That become a thorny issue when I'm eating parts of the sandwich with only batter. As the batter was fried, biting down the portion of sandwich with only batter and no chicken tasted bad. I wish they would use either a bigger thigh or less batter, because it just broke the experience.
In some way, this is the best chicken sandwich I have had for awhile. The flavor profile is there, it is substantial, and I truly enjoyed most of it – unless I was just eating the batter. The fries are alright, very thin cuts; the iced tea pretty average too. If I go back again, I will try the Japanese style chicken sandwich, and spend the rest on ice cream and coffee next door, not bothered with BRD's sides. That's why food courts are the best!
Restaurant Website: http://www.eatbrd.com/
Food Court Website: http://r.housebaltimore.com/
Address: 301 W 29th St, Baltimore, MD 21211
Visited: June 3rd, 2017 at 6pm for dinner.